Product Description
Jotul F 400 CB Castine Wood Stove - Rear Burn Plate
#104081

Installation instruction:
1. Remove the venting from the flue collar
2. Reach in though flue collar and remove the Upper Baffle Plate Upper Baffle Plate
3. From the inside of the firebox, turn both baffle retaining clips inwards towards the center of the baffle (see picture above)
4. Lift baffle and push to one side to allow the other side to drop down into the firebox. remove baffle from stove.
5. Lift out the old Rear Burn Plate and install new Rear Burn Plate
6. Re-Install baffle by lifting one side up first, slide baffle over to that side of the stove and lift the other side of the baffle into place
7. Center baffle and turn Baffle Retaining Clips outward to hold baffle in place
8. Re-install Upper Baffle Plate
9. Reattach venting to the flue collar.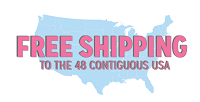 Product Videos
Custom Field
Product Reviews
2nd time we bought this. Appears to last about 5 years before the back cracks. Great shipping. Fit perfect.

Jotul F400 Back BurnPlate 104081

Perfect fit and great service. Would highly recommend this company for any of your needs.

Perfect match to the original.

I got it installed by rotating the two baffle locks until you can lift it up. Move the baffle up and out slightly so you have half an inch of space above the back plate. Remove the back plate by lifting up until the bottom clears the tabs and swing out, pivoting from the top of the plate. Reverse to install new plate. I couldn't get the baffle to come out completely but that has nothing to do with the new back plate.