Product Description
Jotul 602 Wood Burning Stove - Side Burnplate
#10422012 AKA 104220 - 14 3/4" x 9 5/8"

Universal Side Burn Plate for either side of the firebox on any of the older models (1972 -1987) below
Jotul 602

Jotul 602b

Jotul 602c

Jotul 602n
NOTE: If your existing baffle above your existing side burn plates does not look like the baffle you see here: 602 Baffle you will most likely have to also replace the baffle in your stove because the older style baffles will not work with the new style burnplates.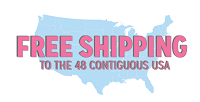 Product Videos
Custom Field
Product Reviews
Awesome service. Very quick delivery. Part arrived within a week, just in time for the first chilly autumn night.

I replaced both since my original plates were smaller. Fit and finish were well done. Fit each side like a glove.

jotul 602 side burn plate

Much better than the original 602 side burn plates. These give more coverage and fit perfect with the new baffle.

Very impressed with the quality of the burn plate. Better than the original, a great value.

Fit and work netter than original plates

JOTUL 602 SIDE BURNPLATE 10422012

Used these to replace the side plates in my Upland stove. Fit perfectly and saved me a ton of money!

I had made an email inquiry about burn plates for a Jotul 602 C. I had seen ,on-line, two possible plates for 602's. You directed me to one...not being sure about the other part #. Your price was half price that of the other! I chose USPS delivery at zero cost and hoped I would get it before elections! I got it ,Ups ,before the week was over! The burn plates fit perfectly! Thank you ! One happy customer, Paul Nixon.

Jotul 602 side burn plate

These are a little different than the O.E.M. Plates and fit my Jotul602B perfectly . I am going to order another pair for the future . Best price anywhere and shipping was fast . Good company with fair pricing , what's not to like ?

Great replacement. Also...Great for Upland Stove too

Great product! Fits perfectly. Note: although it is designed for a older Jotul 602, it also fits an Upland 17 or Upland 27 (which were modelled after the Jotul) I have the Upland 27. Good value and arrived on time. Thank you!