Product Description
Avalon and Lopi Pellet Stove - 250-00011 Control Board

Before you buy: The most common issue that you may have when you think you need a control board, is that a fuse has blown either on the bottom of the control board and/or in the incoming power fuse holder on the back of your unit, depending on your stove it will use a 5mm x 20mm Fast Acting 125volt / 5amp fuse or Fast Acting 125volt / 6amp fuse

UN-PLUG your stove or insert from the wall before attempting to remove or replace the control board from your stove
Includes:
250-00011 Control Board

250-00012 Jumper Plug

Instruction
Compatibility
• Avalon Newport PS & Newport Bay PI
• Avalon Avanti PS & Avanti BayPI
• Avalon Astoria PS & Astoria Bay PI
• Avalon Arbor
• Lopi Pioneer PS & Pioneer Bay PI
• Lopi Heritage PS & Heritage Bay PI
• Lopi Yankee PS & Yankee Bay PI
• Lopi Leyden

This OEM Travis Industries board replaces the older 93005000, 100-00202, 100-00203, 100-00204 circuit boards.
This new board now comes with a harness plug and instruction sheet that explains when to use the plug and how to program the board for a large or small PS/PI as well as how to use the new diagnostic functions of the board.
Board is backwards compatible, however diagnostic feature will not be available on units with old style wiring harness.

Overview
This control board is compatible with all large and small pellet heaters manufactured from 1997. Circuitry on the board allows it to be programmed for either the large or small pellet heaters (these heaters use different voltage settings). See "Configuring the Control Board" for details. It also includes a diagnostic feature that allows the end user to diagnose common problems without having to inspect the wiring or components. The indicator lights on the control board will display a maintenance code after a problem has been detected. See "Diagnostic Codes" for details. NOTE: the new wiring harness (250-00017) is required to utilize this feature.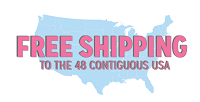 Product Videos
Custom Field
Shipping:
Free Shipping to the 48 contiguous states
Product Reviews
Worked perfectly!! Easy to install. Clear directions. Pellet stove works better than ever. Thank you

A power surge blew fuses and damaged our pellet stove's control panel. Unlike many other online retailers Rocky Mountain Stove had the control panel in stock and reasonably priced below the others. The online purchase was simple and on their own, they expedited the shipping. The "plug & play" control panel was easy to install and works perfectly! Thanks to Rocky Mountain Stove our home is warm again. Pellet Stoves are designed for the homeowner to replace parts as needed and Rocky Mountain Stove is a "go to" place to purchase them.

Lopi Pellet Stove Control Board

I purchased this product thinking I could repface my old broken one, but when I received the new one, I bacame sick for a few weeks and couldn't install it. When I became well I tried to remove the wiring harness from the board and found out no matter what I tried, it would'nt budge.. I finally gave up and we decided we would get a newer model stove.. I'm sure the control board would have solved my problem, but I did'nt want to damage the wiring harness connections.

Perfect replacement, easy install

Great product. Great response time. Just in time for winter

So happy this company had this product in stock I've been searching for so long, everyone is always sold out or they want 400$ thank you rocky mountain stove for fast service and an affordable product.

So happy they still make these. I moved and in the process broke the board. It wasn't only a great price but a nice upgrade from the old board thanks. Will order again from you guys in the future if needed.