Product Description
Lopi Wood Stove - Black Spring Handle with Double Brass Cam - 224-14042

Replaces: Lopi 99900410 Brass Spring Door Handle
Complete door handle assembly with cast brass cam and black spring handle

For use with older 1988-2019 Lopi Wood Stoves including the below models:

Lopi 520-96 1990-1994

Lopi 380-96 1990-1993

Lopi Answer 2004-2019

Lopi Answer Insert 2004-2019

Lopi Answer 95 1989

Lopi Endeavor 380-NT 1995-2004

Lopi Endeavor 2004-2019

Lopi Flex 1988

Lopi Flex-95 1989

Lopi Flush Bay 1992-1993

Lopi Freedom 1994-2004

Lopi Freedom Insert 2004-2020

Lopi Freedom Bay 1995-2017
Lopi Liberty 1994-2019

Lopi Patriot 2001-2006

Lopi Parlor 2004-2008

Lopi Premier Answer 1988

Lopi Revere X-NT 1993-2004
Lopi Revere Insert 2004-2019

Lopi X-88 1988

Lopi X-96 1990
Adjusting the Door Cam:
If the door cam does not pull the door against the face of the appliance, the door cam will need to be
tightened. If the door handle does not turn down all the way, it is
too tight and will need to be loosened (see the illustration for details). Before adjusting, remove
the door by opening the door and lifting it off the hinges.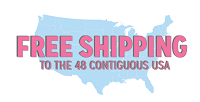 Warranty Information
Rocky Mountain Stove warrants, to the original purchaser, that the Avalon - Lopi components above will be free of defects in material and workmanship for a period of one (1) year from the date of purchase. Rocky Mountain Stove will repair or replace, at its option, any or all of the components of an assembly determined by Rocky Mountain Stove to be covered by this warranty.
Product Videos
Custom Field
Shipping:
Free Shipping to the 48 contiguous states
Product Reviews
I've had my Lopi Answer since 1991..It was about time for a new handle,It fit like a glove it was the same handle that came with the stove when I bought it.Not a after market part.LOVE it.

Fits like original

Lopi Wood Stove - Black Door Handle

Good quality, all excellent made components - all good.

I was SO nervous on ordering online parts for my 70's stove. Rocky Mountains is the only place that I could find it on and it was perfect! Fit great and does it's job as intended. The black also looks great instead of the silver handle that it originally had.

Unit installed easy and worked the first time. the video for adjustment was very helpful!

Recommend to any one with wood stove.

Lopi black spring handle w/dbl brass cam

Easy to put on. Tightened up the door against the gasket better than the old one ever did. Super combustion control, now.

Works great

Good Product, same as original equipment

Great Service, Fast Delivery