Product Description
Jotul Porcelain Enamel Stove Touch Up

There are several shades available to match any Jotul Stove, Touch up includes a brush to make application easy. Keep your appliance beautiful, protected, and up-to-date with the right shade of this Jotut paint.
140891 Seno ( Matte Black )

222252 Majolica Brown Enamel 141465

223500 Majolica Green


222253 Majolina Blue
140890 Ocean Green

4-126061 Ivory Enamel

141465 Blue Black Satin Enamel

221395 Iron Enamel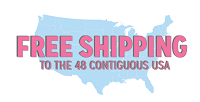 Product Videos
Custom Field
Product Reviews
Works great, covered the chips perfectly

Paint matched my Jotul brown finish nicely. The instructions about using the heat gun / hair drier was a new thing for me. I have no idea if I did that right, but the paint did seem to dry ok a day later. We'll see how it holds up after I burn some fires.