Product Description
Avalon - Lopi 250-03861 Convection Blower - OEM Travis Part
Replaces #250-00589
COMPATIBILITY:
Lopi Pioneer

Lopi Pioneer Bay

Avalon Newport

Avalon Newport Bay

Most Avalon, Lopi and Fireplace

Xtrordinair Gas Inserts, Gas Fireplaces and Gas Stoves

Enviro EC-069 Most FreeStanding Wood or Gas Stoves
Gas units - G3(*), G7-G10, G14-G16, G18, G21-G26, G28, G31, G33-G35 and G39
Does not include mounting plate (#99000200). Re-use mounting plate, rubber grommets (#93005017) and brass spacers (#93005017) from existing blower.
*On the 1995 Avanti DV the blower originally utilized was longer, but this is the replacement blower. You will need to replace the mounting bracket with bracket #99000200, or drill new holes in the bracket you have.
Transflow Model No. QLN65/2400A20-3030LH-85ACW
Specs: 130 CFM, 1.5 AMPS, 115 VOLTS, 173 WATTS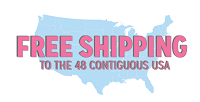 Product Videos
Custom Field
Product Reviews
Nice quality same as original

It works as expected.